Most people choose WordPress because it's easy to customize, writing articles, and comes with a variety of different type of plugins and themes. The most important part is that it has many SEO options such as custom permalink. This is true but they, especially beginners, don't know how to optimize their WordPress blog to be more SEO Friendly.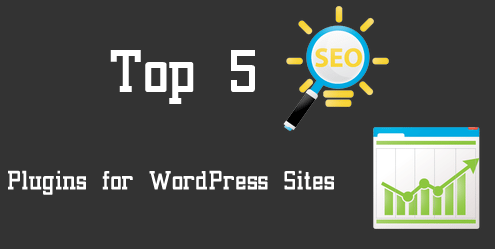 In this article, I have listed only five SEO plugins that I think everyone should start using in order for their site and posts to have better ranking on search engines.

I'm sure you have heard or read a review from somewhere about this plugin before. Yup, this is the very first plugin that I download for all of my sites. It's compatible with any themes or theme framework such as the Genesis Framework and packed with bunch of important features.
With WP SEO by Yoast, you can start optimizing title and description for your posts, pages, categories, tags, etc. To avoid duplicate contents (affecting every bloggers daily) there is a "noindex, follow" for post types or taxonomies that you can activate. Furthermore, it also has sitemap generator, give SEO score for articles, and much more.
This plugin is like Yoast SEO but for images only. Awesome!! After installing SEO Friendly Images, it will automatically adds alt tags title to all of your images so that it can have higher ranking on Google Images. This is really cool because you could receive some decent traffic. For those photography sites out there, this is even more important than ever.
Did you know that Google doesn't like websites that redirect it to error pages? That's right, after Google Penguin was born, this giant search engine has start reducing many existent posts positions due to broken links. So, Broken Link Checker is the one and only solution for your WordPress.
It could takes awhile to manually check through a bunch of posts and I'm sure it's will be a nightmare for those that has over 100 articles published. But with this plugin, it save a lot of time by mindlessly detects broken links on your blog and comments, then give out notifications. You either can fix the problem or click on the "Unlink" button.
Keep in mind that "Broken Link Checker" could slow down your site because it often sent a lot of data to the server and increase CPU.

Do you want your contents to be index faster by Google? If so, submitting a XML sitemap in Google Webmaster Tools is one of the many things you can do. Even though I already mentioned that you can generate a sitemap in Yoast SEO without installing extra plugin but I have extra love for Google XML Sitemap because it has been out for a long time now and has been updated regularly.
Totally no complains on this plugin, it contains many wonderful features and does the job perfectly.
Internal linking is a indispensable technique used in SEO Onpage by many bloggers and it could help you keep your visitors around for longer time and improve SEO, of course. With SEO Smart Links plugin inserting link custom keywords isn't that hard anymore. Finally, the plugin also allows you set nofollow attribute and open external links in new tab.
I think that these are the essential SEO plugins for every single WordPress sites, doesn't matter if it's a personal or magazine blog. Hopefully, this is the article that you have been looking for. I can't guarantee you will get the best result because there are many other factors such as having a fast hosing (improve page speed) and such.