WordPress is known as the easiest and simplest solution to make your own website with a low cost or even free if you use their service. However, it's also very powerful with plugins and themes being developed daily, this means that you can do anything with it such as creating a forum on WordPress. bbPress sounds like a good idea isn't it? But no, we're not going to name it in our list today because we found its alternatives.
What are the benefits of having a  WordPress Forum Without PHP
Of course! Building  a forum website with WordPress can be really difficult especially when it comes to people spamming with their advertising posts. But I'm sure you may have found an add-on to fix that. Let's look at the bright side of it. First of all, you will be receiving quality contents from the community on whatever niche your website is about. One or more of those posts can lucky enough to rank on top of Google and you get more visitors. Forum can also be a great way to retain loyal readers. More & more people will come back and talk with others, etc.
What are the best plugins to create a Forum on WordPress
Vbulletin (commercial forum script) or phpBB doesn't seems like a bad software at all except the fact that they're PHP Scripts. You will have a hard time managing your blog and the forum because they both run on a whole different system. That's why we do not recommend you use them along with WordPress.
But there is no need to get stuck in the hassle of coding as building  WordPress forum in not dependent on PHP Scripts, there are many plugins which can do this favor to create a WordPress forum using easy plugins without writing a single code. So let's get started with the best ones for creating a forum on WordPress without PHP Scripts: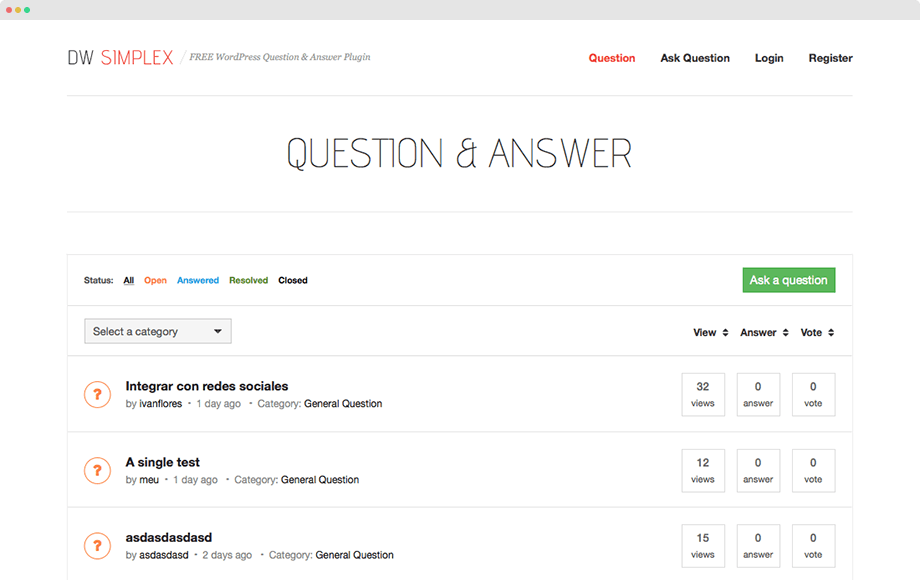 If you are looking for a question & answer plugin for WordPress I think you just found one. 'DW Question & Answer' is small, neat, and has all the basic features that should be included. With a little of coding, you can quickly turn it into a forum.
2. WP Symposium

While bbPress's main job is to create a simple forum then WP Symposium can help you do more than that, it can help you make a small social network with features like creating groups, creating level, messaging & chatting, email, inbox and many other functions. Currently it has 2 packages, free & paid.
What about you?
Which forum plugin are you using on your WP site. Do you think that these 2 plugins  worth a try? We also wanted to included bbPress too but didn't because it's too well-known.