Black Friday Sale - Get

40%

Off on all LoginPress Pro Plans - Use Coupon Code
I was following WordPress Community of Nepal on twitter since they had their first WordCamp in 2012 and was already impressed by them but when I visited I could easily see the impact of last 5 years of establishing the community there.
They had WordCamp Kathmandu now instead of Nepal, as there are a couple of others meetups groups established like WordPress Pokhara. Yes, I was invited to their monthly meet up as well after my WordCamp talk.
Be a Speaker
One day I was scrolling my twitter feed and noticed a tweet about Speaker applications by WordCamp Kathmandu, Nepal. I subscribed their newsletter and marked their submission deadline date on my desk.  I had attended by first WordCamp in Miami 2015 and at that time I thought I should try to speak in my next WordCamp. Their last day reminder of submission applications encouraged me to send my proposal. So, I submitted my entry just 30 mins before the deadline 🙂
I was not sure my talk will be selected but It was a surprise when I got a congratulations email from organizers.
Congratulations for being selected as a speaker of WordCamp Kathmandu 2017
BTW you have to spend the money on your travel, hotel accommodation on your own. WordPress doesn't pay for that. It's like a giving back to the community being a Speaker.
Selecting a topic for WordCamp talk
Topic selection is always a hard topic for tech conferences. The best way is, look up what are the hot topic discussions going on in advance groups or by tech celebrities.  So, it took no brainer to select React as I was playing with it too. I thought creating a sample plugin in React would do the job very well and will impress the audience 🙂
Uncertainty factors of life
Three weeks ago before the flight to Nepal, my Mother's health gone very bad and she admitted in Hospital emergency. My sister is a Medical Doctor and she is doing FCPS in Radiology. For a week, she didn't have improvement and doctors figured She is suffering from Lungs Cancer and suggested to take her to another hospital that is in Lahore and had better experts there with high-class facilities.
We took her to Lahore hospital in the night. Multiple medical tests, under the observation of experienced doctors, They finally figured It is not a lungs cancer. That was a big relief for me. She stayed there for a week and got much better, We came back home just a couple of days before my flight, I wasn't sure I would go the WordCamp. I was in a lot of Stress, lots of things were going on in the life. In the meantime, I got an email from lead organizer to make sure my availability and I told him (My brother Irfan suggested me to go as he will take care the things behind me) that I would come.
Here, I would like to mention my Team mates Burhan and Imran who helped in making my Presentation and prepared the sample React plugin as well. 
Benefits of attending/speaking in WordCamps
WordCamps are the best opportunity to meet with fellows WordPress enthusiasts, business owners, and developers. Whenever I attend a WordCamp I make new friends and If you see a WordCamp is happening in your region, I would highly recommend going there as an attendee or If you wanna speak there, apply to be a Speaker. If you are a web design/development Agency, making money from WordPress? You must be sponsoring WordCamps.
I wish we have the WordCamp in Pakistan one day 🙁
I would love to share some of the pics from Speakers dinner, WordCamp after party, and with new friends.
I was surprised to see Tourism management in Nepal. So many tourists come there. If you are planning to visit Asia, I will highly recommend to Add Nepal (along with Pakistan) in your list. Nepalis people are really nice, I would like to mention Yam B Chhetri, Biplab Subedi, Pravash Karki, Pritam Sen Thakuri, Utsav Singh Rathour. They were very helpful in the whole trip.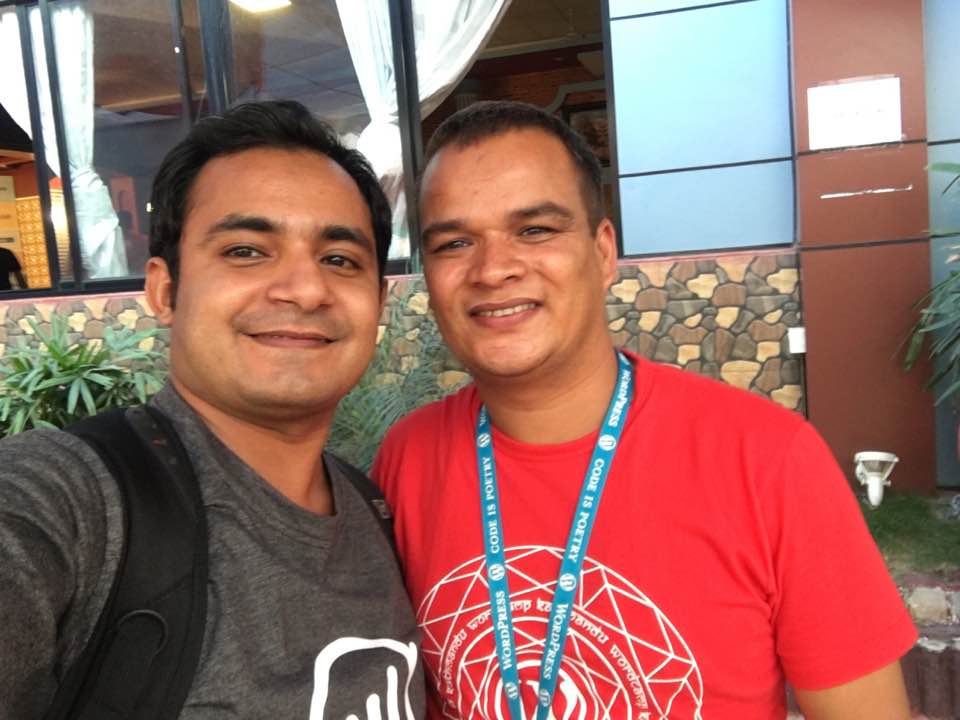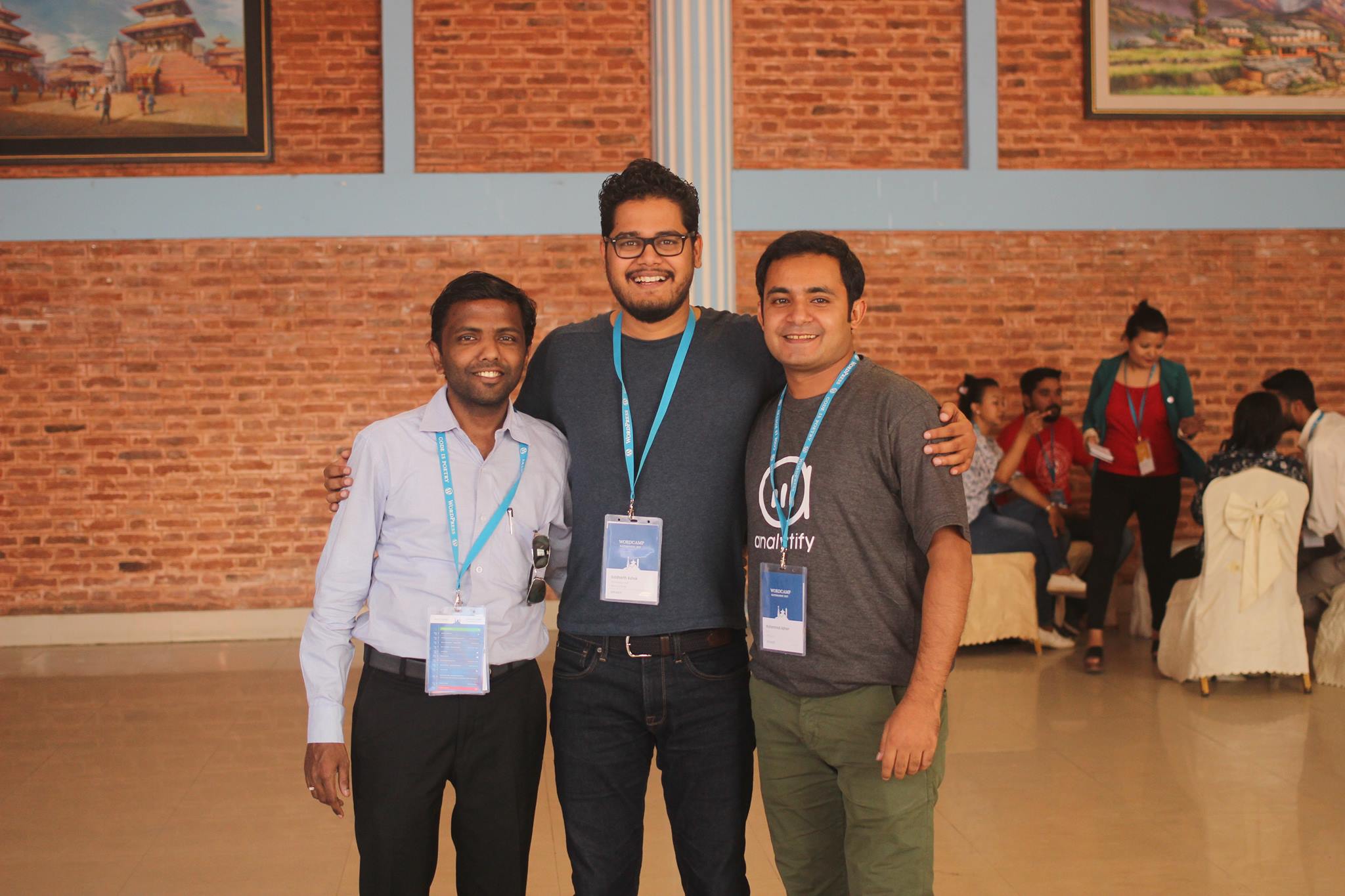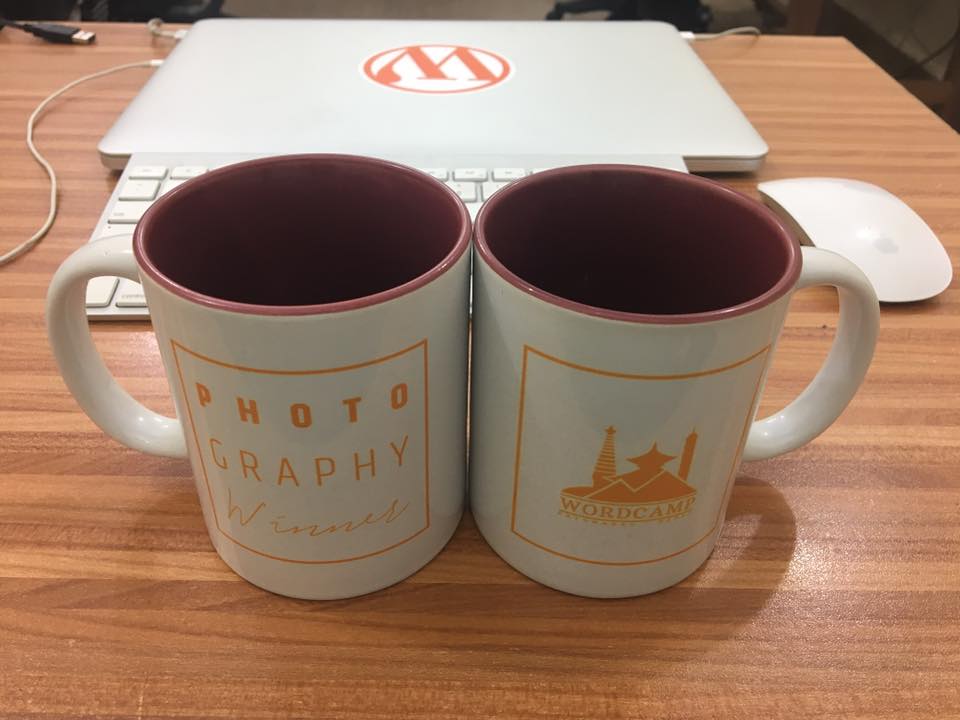 My WordCamp Talk on WordPress.tv
I have got multiple perks in my life so far but It is everyone's dream in WordPress space to be featured at WordPress.tv and I'm delighted to be there. I was wearing t-shirt of my product Analytify 🙂
 I am the first Pakistani who traveled to any WordCamp for a talk and featured at WordPress.tv
Sample React WordPress Plugin
Fetching reviews from wordpress.org for a specific plugin was the purpose of my sample react plugin. It is hosted on GitHub and is working live on my personal site.  In this sample plugin, It fetches reviews of my plugins LoginPress and Analytify.
check out this plugin and see how React can be used within WordPress.
My Talk Slides
WordPress Community of Nepal
I was surprised to see so many theme developers in Nepal, There are lots of WordPress theme companies but especially Catch themes and ThemePalace caught my eye. ThemePalace is a theme marketplace, If you find a hard time on ThemeForest or selling from your own site, you can sell your themes there.
DevotePress interviewed me about my thoughts as a WordPress fanatic.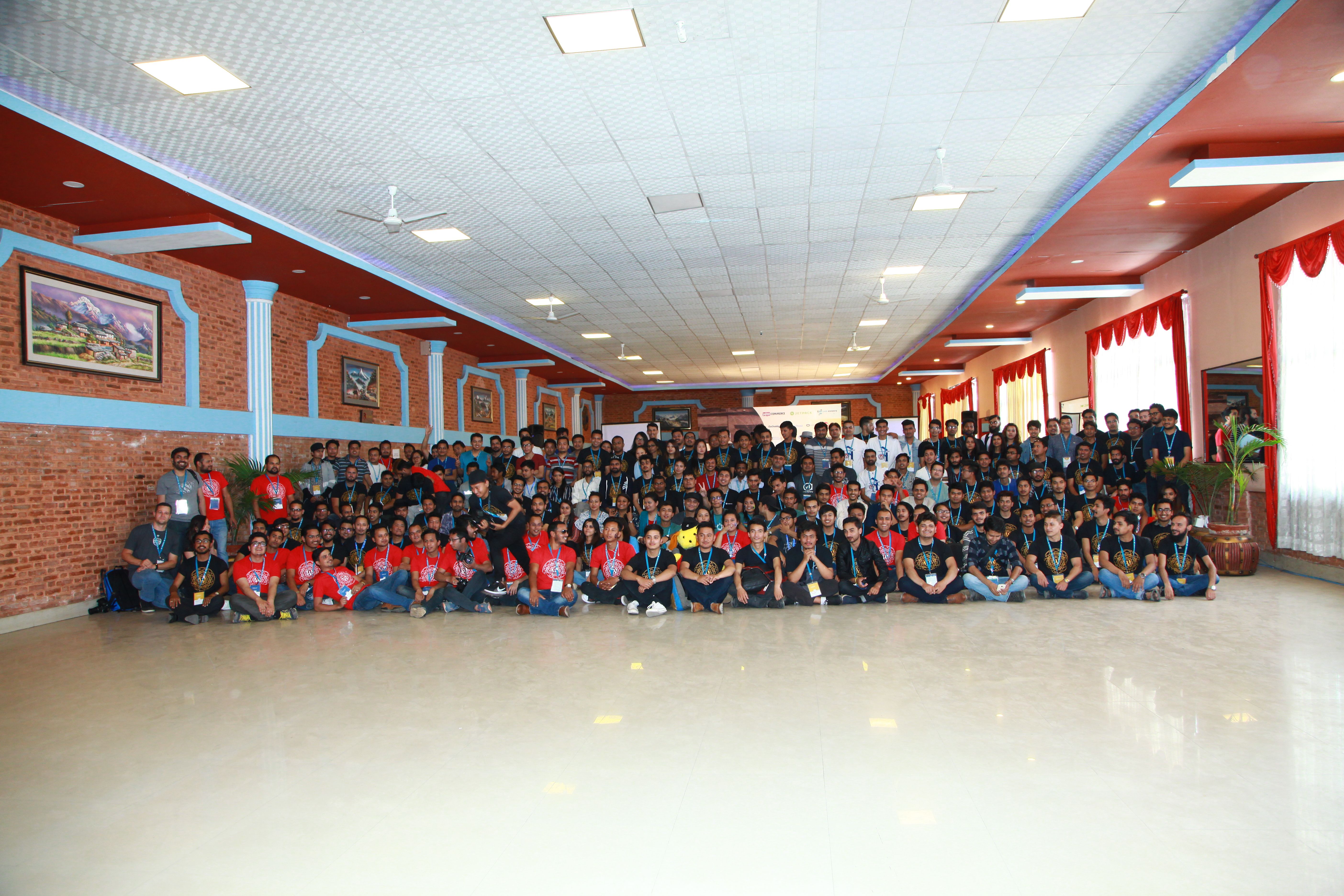 I was invited as a guest in WordPress Pokhara May meetup. Yam and his team are doing a great work in Pokhara and setting up the WordPress Community there.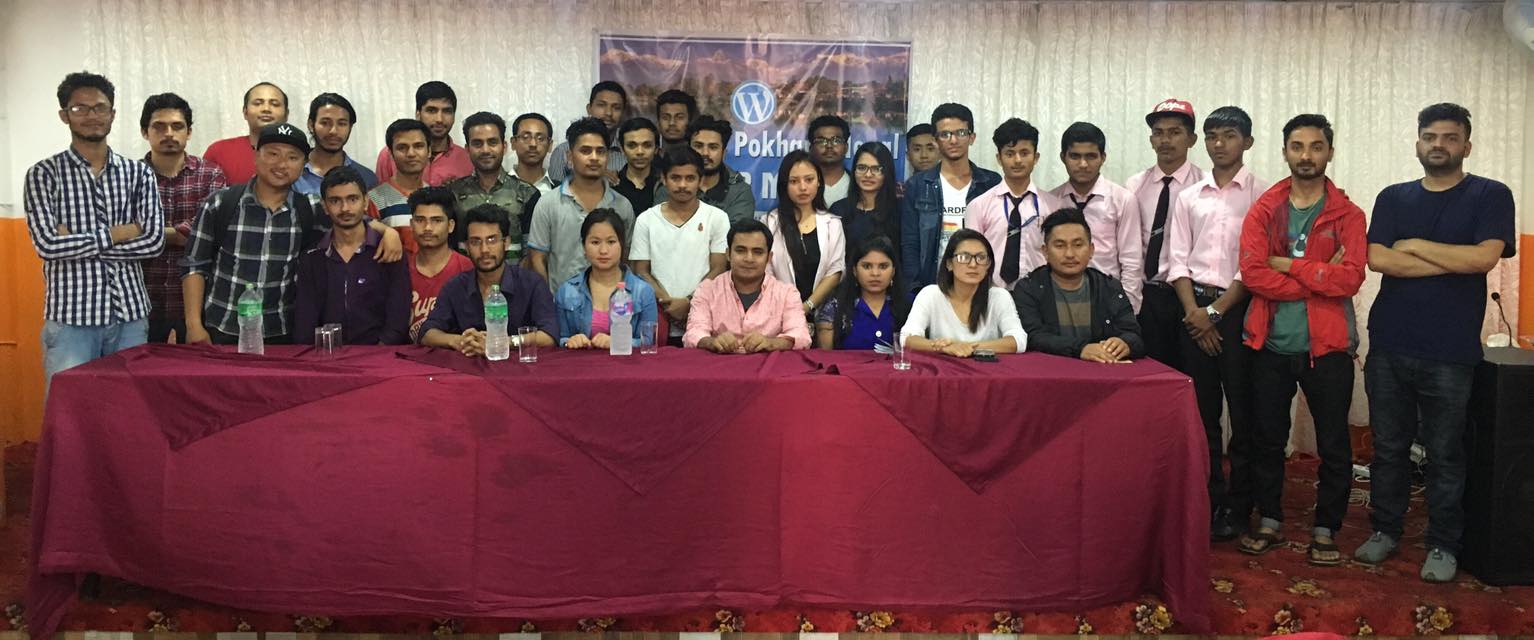 My First visit to Nepal
Yes, It was my first visit. There was no direct flight from Pakistan, So I had to go to Dubai first and then Kathmandu. I will go there again but with my wife 🙂
Hotels are not costly at all, almost $20 a night with a double bed, neat and clean. People are really nice.
I took Mountain Flight, Went to Pokhara (Lakes and Paragliding), Visited Temples in Kathmandu.
The whole trip to Nepal cost me $2k whereas It can be reduced to $1k as I did some shopping from Dubai and some activities like Mount Everest flight and Paragliding.
It was truly an amazing experience of Paragliding in Pokhara, Nepal.
Nevermind, It took me a couple of months to complete this summary as I got busy a lot within my business and family.